This programme is open to SIT students and in-employment upgraders. The programme will be delivered in the 'Term-In/Term-Out' mode which students alternate between spending one to three trimesters in university and at the workplace.
Pre-employment students would be able to gain real work experience through the collaborative approach of institutional learning and on-the-job training with our industry partners. These work experiences could extend to a career position with the supporting industry partners upon graduation from SIT.
The curriculum follows closely with that of the standard degree programmes and provides a more in-depth experience through the close collaboration between academia and industry.
For more information on the programme, please view our Mechanical Design and Manufacturing Engineering programme page.
Programme Structure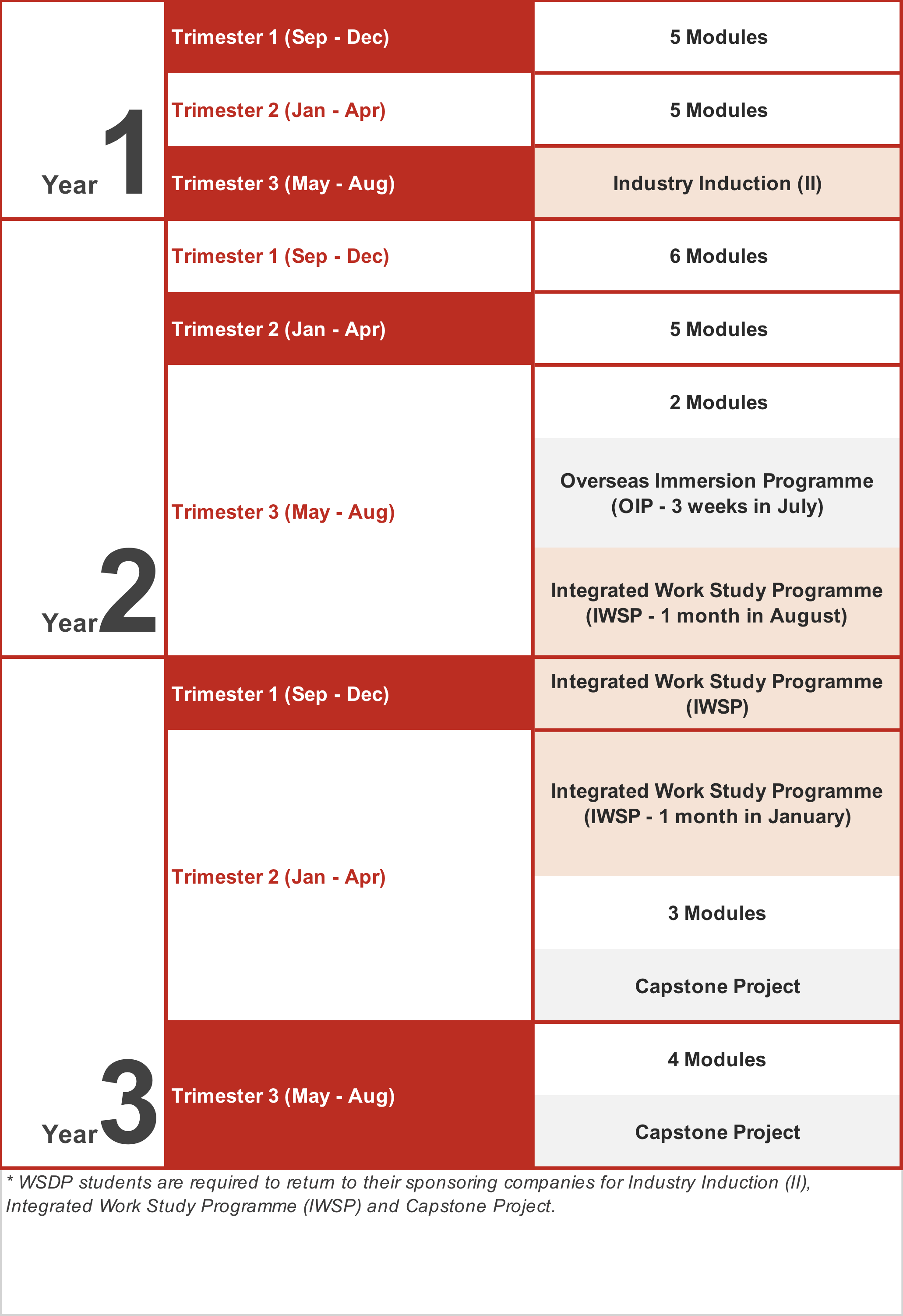 Newly matriculated and Year 1 students in SIT
In-Employment Applicants - please refer to our Admission Requirements for more information.