This programme is open to SIT students and in-employment upgraders. The programme will be delivered in the 'Term-In/Term-Out' mode which students alternate between spending one to three trimesters in university and at the workplace.
Pre-employment students would be able to gain real work experience through the collaborative approach of institutional learning and on-the-job training with our industry partners. These work experiences could extend to a career position with the supporting industry partners upon graduation from SIT.
In-employment students would be provided with deep skillsets and increase their competencies at work. These would attribute to their career progression and meet their aspiration in obtaining a recognised degree.
The curriculum follows closely with that of the standard degree programme and provides a more in-depth experience through the close collaboration between academia and industry.
For more information on the programme, please view our Information and Communications Technology (Software Engineering) programme page.
Programme Structure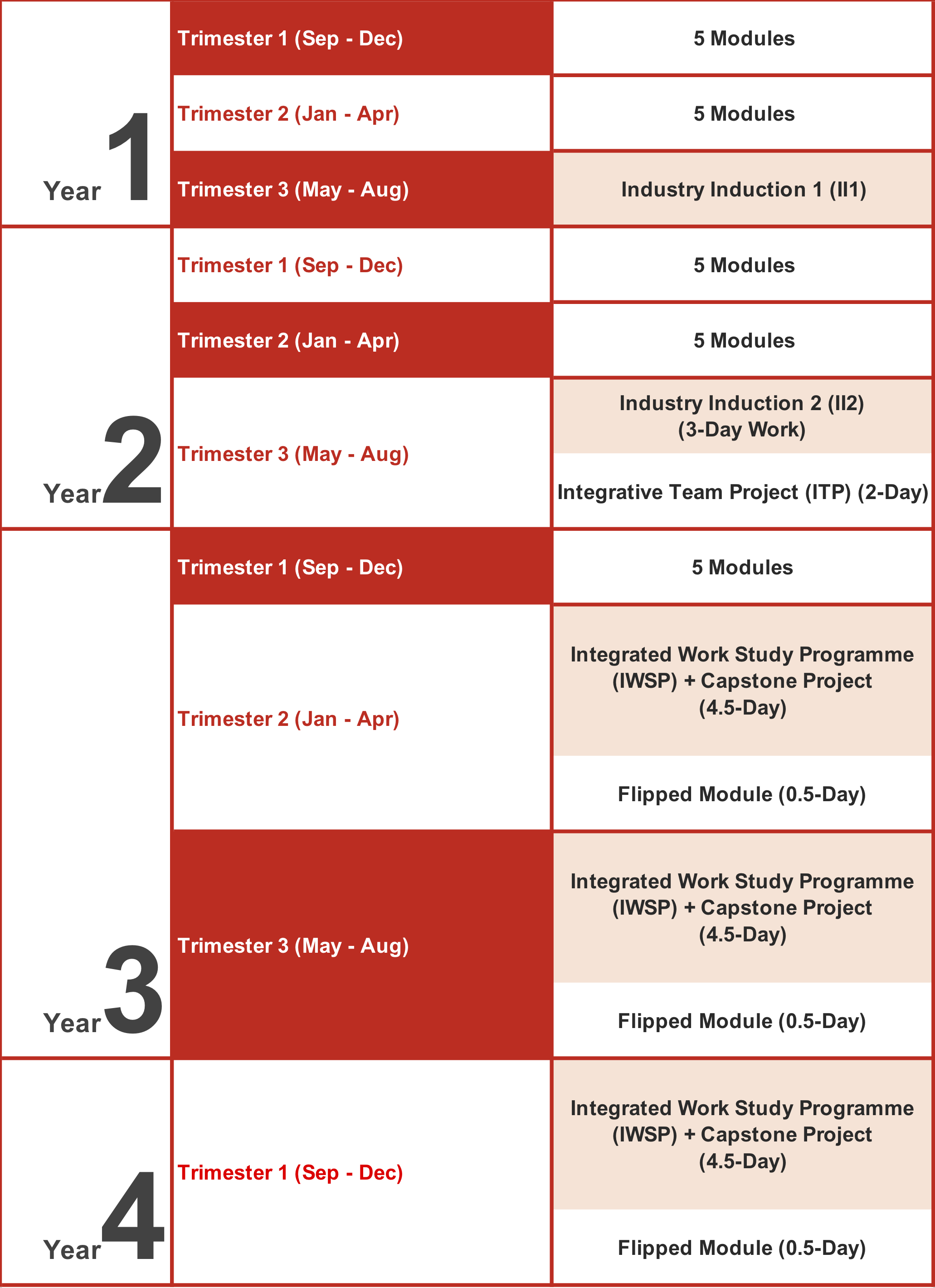 Note: WSDeg students are required to return to their sponsoring companies for Industry Induction 1 and/or 2 (II1 and/or 2), Integrated Work Study Programme (IWSP) and Capstone Project.
Newly matriculated, Year 1 and Year 2 students in SIT
In-Employment Applicants - please refer to our Admission Requirements for more information.