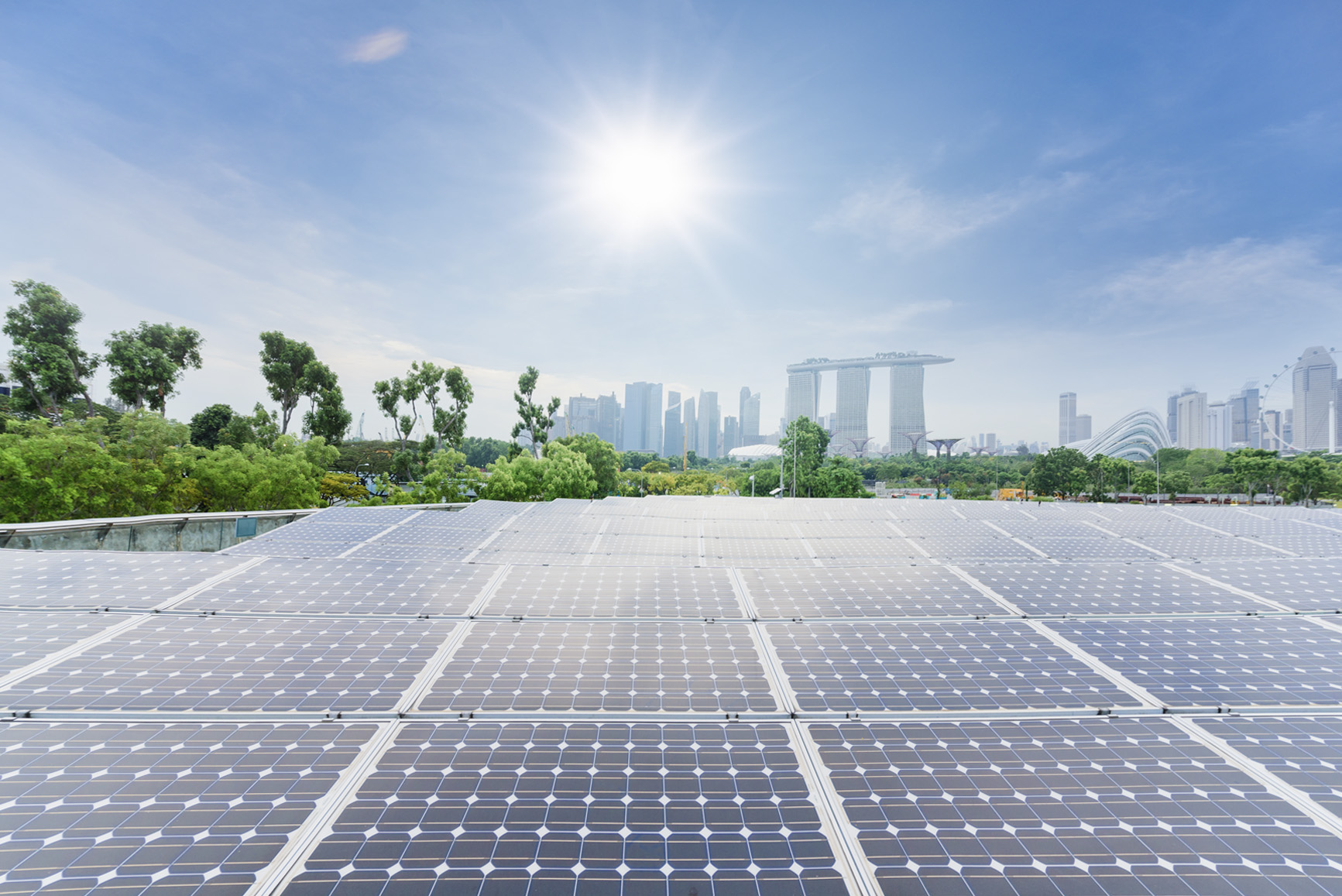 Programme Overview
The Master of Science in Electrical and Electronic Engineering is a 60 ECTS* credit postgraduate programme, designed to equip graduates and professionals for a career in the electricity sector. The programme offers deep knowledge of modern electrical engineering technologies, coupled with a strong focus in industrial design in power and energy applications. Graduates and professionals will acquire theoretically-grounded as well as practice-oriented skills that are relevant to the industry.
This programme is tailored to working professionals. Classes are conducted on weekday evenings.
*ECTS: European Credit Transfer and Accumulation System, a credit system designed to make it easier for students to move between different countries.
Programme Educational Objectives (PEO)
To produce graduates:
who are technically competent to solve complex problems in electrical and electronic engineering.
who are able to produce engineering solutions with due consideration to local and global issues in business, ethics, society, community and environment.
who are able to communicate and function effectively as an individual and as a team leader at the workplace.
who are committed to life-long learning to make a positive impact on society.
Programme Highlights
The programme specialises in the domain of Electrical and Electronic Engineering with emphasis on:
Analysis of power systems operation and dynamics using transient modelling and simulations;
Modern digital control and automation of power transmission and distribution system for high stability and reliability;
Ethical and professional practices in power engineering to meet high standards and expectations;
Multi-disciplinary understanding of energy markets and economics;
Operation and management in the competitive power generation business;
Condition monitoring, health prognosis and asset maintenance and replacement in power grids;
Analysis and design of electrical machines for power generation and electrical traction applications;
Cybersecurity and cyber-resilient smart power grids;
Advanced technologies for intelligence in the power grids;
Assessment and enhancement of power quality and reliability;
Analysis, protection and prevention of fault conditions in high-density power systems;
Integration, interconnection and interoperability of distributed energy resources in modern power grids;
Advanced electrification in built environment and inland, sea and air transportation;
Wide-band gap and 3D power electronics for robust utility applications.
Accreditation
The MSc (EEE) programme has been provisionally accredited under the Washington Accord by the Engineering Accreditation Board. The accredited status will only apply to graduates who have completed both MSc (EEE) and BEng (EPE).
Upcoming Intakes
Commencement Date: 7 September 2020
Application Period: 11 May to 11 June 2020
All classes are conducted on weekday evenings. You are required to complete eight coursework modules and a dissertation project to graduate.
Year

Trimester I

Trimester II

Trimester III

Normal Candidature

1

2 modules

2 modules

-

Dissertation Project

2

2 modules

2 modules

-
Modules for this programme can also be taken individually. Find out more about the Modular Certification Courses offered by SITLEARN.
Applicants must possess the following:
a relevant bachelor's degree from a recognised university; and
at least one year of relevant post-bachelor's work experience (including internship experience)
Relevant degrees include:
the BEng (EPE) Degree awarded by Newcastle University (AY2013 to AY2016 intakes); or
the BEng (EPE) Degree jointly awarded by SIT and Newcastle University (AY2017 intakes onwards).
The programme is conducted at SIT@NYP Building with state-of-the-art power engineering design and project facilities including:
Real-time data acquisition and condition monitoring system for 400kW Pulau Ubin 'live' microgrid;
Electrical installation power quality monitoring system for entire SIT@NYP Building;
Hardware-in-loop real-time digital simulator
Multi-energy microgrid lab (at industrial partner);
Electrical power system analysis software
Subsidised Fees
Non-Subsidised Fees/ International Students (inclusive of 7% GST)
Singapore Citizens
Singapore Permanent Residents
S$34,476
(S$537 per credit)
S$8,730
(S$145.50 per credit)
S$18,120
(S$302 per credit)
Notes:
1 The above Postgraduate Programme Fees are for AY2020/21. They are not fixed throughout the student's entire candidature and are subject to yearly review and revision.
2 The fees for International Students and Non-Subsidised fees are inclusive of 7% GST, with the exception of credit-rate fees (where GST is not indicated but will be included in the billing of the fees).
3 The subsidised fees for Singapore Citizens and Permanent Residents shown are without GST, as GST on tuition fees will be subsidised by the Ministry of Education.
4 For Programme by Coursework, MOE will only subsidise students who hold the relevant Bachelor qualifications that are accepted by the Professional Engineers Board together with the MSc for the purpose of registering as a Professional Engineer (PE). In addition, students must not have previously attained masters or higher qualification through government subsidy or sponsorships.
Students are required to complete 8 coursework modules and a 12 ECTS credit project, amounting to a total of 60 credits.
| Module Code | Module Title | Credits |
| --- | --- | --- |
| EEE6001 | Power Systems Analysis and Control | 6 |
| EEE6002 | Power Electronic Conversion | 6 |
| EEE6003 | Electrification for Transportation and Built Environment | 6 |
| EEE6004 | Power Systems Fault Analysis and Protection | 6 |
| EEE6005 | Power Quality and Reliability | 6 |
| EEE6006 | Smart Grids and Cyber Security | 6 |
| EEE6007 | Analysis and Design of Electrical Machine Systems | 6 |
| EEE6008 | Condition Monitoring in Power Engineering | 6 |
| EEE6009 | Energy Resources, Market and Economics | 6 |
| EEE6010 | Professional Practices in Power Engineering | 6 |
| EEE6100 | Master of Engineering Technology Project | 12 |