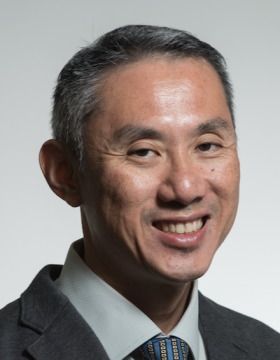 Associate Professor
Shiou Liang
WEE
PhD (Physiology & Nutrition), Loughborough University, United Kingdom
Cluster:
Health and Social Sciences
Profile

Biography

A/Prof Wee has been a joint faculty with SIT since Jan 2016 and transferred his primary appointment to SIT on 1 Sep 2020.

He has also been a joint faculty and Director at the Geriatric Education and Research Institute (GERI). Set up under the Health Ministry in 2014, GERI conducts, guides, and coordinates Singapore's research initiatives related to geriatric services and age-related healthcare issues. GERI also has a role to strengthen training content and curriculum so as to adequately equip healthcare workers with skills to better care for older adults.

Prior to GERI, Dr Wee was Head of Research, Health Information Management and Evaluation at the Agency for Integrated Care (AIC, 2009-2013) and the Deputy Director of the Sports Division at the Ministry of Community, Development, Youth and Sports (MCYS, 2008-2009).

Dr Wee is passionate and has been active in work to translate evidence into policy and practice to help people remain productive and maintain their health and function. As Faculty of Health and Social Sciences at SIT and Masters of Science in Applied Gerontology at NTU, he is also involved in educating workforce-ready health and social care professionals through integrating learning, industry and community. Dr Wee's areas of interest include aged and integrated care, frailty and health, exercise and nutrition science, as well as health services research, which includes implementation research, program evaluation and outcomes research.

SIT Appointments

Education

PhD (Physiology & Nutrition)

Loughborough University

,

United Kingdom

BSc First Class (Sports Science and Physical Education)

Loughborough University

,

United Kingdom

Postgraduate Diploma in Education

National Institute of Education

,

Singapore

BSc (Chemistry and Mathematics)

National University of Singapore

,

Singapore

Achievements

Overseas Student Research Award - Committee of Vice-Chancellors of Universities in United Kingdom

Gatorade Young Investigator Award - Gatorade Sports Science Institute, 1997

Professional Memberships

Vice Chairman / Scientific Member, Domain Specific Review Board (Population Health), National Healthcare Group

Member, Research Data Oversight Committee, National Healthcare Group

Scientific Member, Domain Specific Review Board (Surgery and Allied Health), National Healthcare Group

Member, Singapore Workplace Safety & Health Council (Healthcare)

Member, Singapore Sports Council Human Research Ethics Board

Member, American College of Sports Medicine

Corporate Experience

Editorial Board Member, BMC Health Services Research

Editorial Board Member, BMC Geriatrics

Evaluation Panel Member for Healthy Longevity Catalyst Awards (HLCA) - National Innovation Challenge on Active and Confident Aging. Ministry of Health with US National Academy of Medicine (NAM).

Member, People's Association Talent Advisory Panel for Gerontology

Yong-en Care Centre, Member/Vice President, Management Committee

Grant Reviewer for Health Research Board (HRB), Department of Health of Ireland.

Associate Editor, Frontiers in Medicine (Geriatric Medicine)

Grant Reviewer for Italian Ministry for University and Research (MUR) 2022 PRIN call for public research projects

Industry Expert, Singapore Skills Future Appointed Taskforce on National Skills Framework for Healthcare
Research

Research Interests

Long Term Care

Long term care is the continuum of medical and social services designed to support the needs of people living with chronic health problems that affect their ability to perform everyday activities. Long term care services include traditional medical services, social services, and housing.

Long term care in Singapore is currently undergoing rapid transformation, e.g. in capacity, capability and care model developments.

An important project completed as co-investigator is on "designing future-ready and sustainable nursing homes for person-centric care models in communities" with local nursing homes and partners from Dementia Singapore, NUS, URA, MOHH, MOH/AIC, and communities (URA Land and Liveability National Innovation Challenge funded).

In this first local study on person centred long term care, we described the quality of life, well/ill being and person-centred care (PCC) of residents, and explored relationship between PCC and well/ill being in local nursing homes. The study included seven nursing homes (NHs, n=696 residents) of different built period and design typologies in Singapore. Measures used were EQ-5D for quality of life, Dementia Care Mapping for well/ill being, Resident Satisfaction Score and Person-Directed Dementia Care Assessment Tool as measure of PCC. The overall level of PCC was positively correlated with resident well/ill being score (F=4.43, p<0.001). A higher level of PCC is associated with better resident well-being. Beyond their physical and custodial needs, the residents' psychosocial needs can be better fulfilled. The areas of PCC amenable to improvement relate to environment, staff knowledge and training. The findings inform resident care planning, policy development, and future research to support NHs in their endeavour to move towards more holistic and PCC. 

Tew CW, Ong SP, Lim AYC, Koh GCH, Luo N, Ng TP, Yap PLK, *Wee SL. Quality of Life, Person-Centered Care and Lived Experiences of Nursing Home Residents in a Developed Urban Asian Country: A Cross-Sectional Study. J Nursing Home Research Sciences, 2021. http://dx.doi.org/10.14283/jnhrs.2021.1

In the news:

Infrastructure, vaccination still key for social service sector as COVID-19 turns endemic. Channel News Asia, 12 Jul 2021

Helping older persons live safer and easier – person-centric nursing home care and design, Asia Pacific Biotech News, 7 Jul 2021

For better aged care: gaps in Singapore's nursing home market and alternative models of care, Business Times, 6 Feb 2021

 

Take a different view of dementia beyond illness, Straits Times, 29 Jul 2019

 

Another study detailed the PCC journey of Apex Harmony Lodge (AHL) to re-invent care and reported outcomes that showed promise in attaining a superior quality of care, enhanced resident wellbeing and better staff retention. The study showed how specific changes could have effected the relevant outcomes. The AHL PCC model can serve as a possible roadmap for NHs, informs long term care standards and regulations for policy makers and legislators. 

PY Ho, RCY Cheong, SP Ong, C Fusek, SL Wee and PLK Yap. Person-centered care transformation in a nursing home for residents with dementia. Dementia & Geriatric Cognitive Disorders Extra, 2021. http://doi.org/10.1159/000513069

PCC implementation user guide: http://www.apexharmony.org.sg/our-knowledge/resources-publication

Other project examples:

SL Wee and PLK Yap. Timely lessons from a pandemic on the benefits of person centric care in long term care facilities. J Frailty and Aging, 2020. http://dx.doi.org/10.14283/jfa.2020.28

 COVID-19 puts nursing home residents at increased risk of infection and death. Useful guidelines on coping with COVID-19 in nursing homes have emerged. The guidelines have longer term implications on quality of care. We discuss how these measures instituted for infection control can be synergistic with person-centered care which has been synonymous with quality of care in nursing homes. 

TM Liew, BC Tai, SL Wee, GCH Koh, PLK Yap. The Longitudinal Effects of Caregiver Grief in Dementia and the Modifying Effects of Social Services: A Prospective Cohort Study. J Am Geriatrics Soc, 2020. https://doi.org/10.1111/jgs.16717

Caregiver grief has an impact on dementia caregivers, likely through a distinct mechanism from that of caregiver burden. However, prevailing social services may not be sufficient to address grief, highlighting the need to further train care workers in this respect.

Singaporeans' Perceptions of and Attitudes Toward Long-Term Care Services. Qualitative Health Research, 25(2):218-227, 2015. http://qhr.sagepub.com/content/25/2/218

Determinants of long term care needs among community-dwelling older people in Singapore. Journal of American Geriatrics Society, 62(12): 2453-4, 2014. http://onlinelibrary.wiley.com/doi/10.1111/jgs.13170/abstract

Determinants of Community Based Long Term Care Services Use. Journal of American Geriatrics Society, 62(9): 1801-1803, 2014. http://onlinelibrary.wiley.com/doi/10.1111/jgs.13003/abstract

 

Frailty, Sarcopenia, Cognition and Nutrition in Older People

Frailty is a common geriatric syndrome reflecting an underlying condition of depleted functional reserve owing to underlying multisystem physiological dysregulation, rendering older persons vulnerable to the effects of stress (e.g. falls, COVID-19) and at risk of adverse health outcomes, such as functional disability, hospitalization, poor QOL, and mortality. Physical frailty may result from malnutrition, physical inactivity, chronic diseases, poly-pharmacy, and hormonal, cytokine, and metabolic imbalances. Frailty and malnutrition are related but distinct conditions, prevalent in community-dwelling older adults. Both are potentially reversible.

Sarcopenia is an age-associated muscle disease characterised by the progressive loss of muscle mass, strength and function. In 2019, the Asian Working Group for Sarcopenia (AWGS 2019) updated the diagnostic criteria was revised to recognize poor muscle strength and/or physical performance as 'possible sarcopenia', low muscle mass and poor muscle strength or physical performance as 'sarcopenia', while the presence of all three constitutes 'severe sarcopenia'.

Cognitive frailty is an emerging operationalization of age-related cognitive decline present simultaneously with physical frailty. It is defined by the presence of both physical frailty and cognitive impairment, in the absence of dementia. Their combined presence has been shown to increase the risk of dementia and other adverse health outcomes considerably more than either frailty or cognitive impairment alone.

An important project recently completed  is a pilot community-based implementation research project to maintain brain health and delay cognitive decline in Singapore (NMRC National Innovation Challenge Cognition Grant). The project involved community screening for dementia risk, service outcome research which assessed the feasibility, effectiveness and sustainability of a multi-domain program offered to the community; specifically for people at risk of cognitive impairment. The program involved local senior centres who helped identified individuals at risk of cognitive decline and was offered the program through the centres to ensure intervention measures are adopted at early stages. The multi-domain program comprised a combination of nutritional guidance, group physical activity and cognitive training segments.

Ng PEM, Nicholas SO, Yau TY, Chan A, Chng IS, Yap LKP, Ng TP, *Wee SL. Evaluation of a pilot community-based multi-domain programme implementation for older adults at risk of cognitive impairment. Nature Scientific Reports, 2021. https://doi.org/10.1038/s41598-021-83408-5

Ng TP, Lee TS, Lim WS, Chong MS, Yap PLK, Cheong RCY, Yap KB, Rawtaer I, Liew TM, Gao Q, Gwee XY, Ng MPE, Nicholas SO, Wee SL. Development, validation and field evaluation of the Singapore Longitudinal Ageing Study (SLAS) risk screening index for prediction of mild cognitive impairment and dementia. J Prevention of Alzheimer's Disease, 2021. https://doi.org/10.14283/jpad.2021.19

In the news:

Frailty tests for elderly at senior activity centres, Straits Times, 8 Nov 2018.

Housework linked to better cognitive and physical health in older adults, The Guardian 23 Nov 2021

狮城有约 | 十分访谈:家务与身心健康, 26 Nov 2021

Housework may help seniors stay mentally fit and cut risk of falls, Straits Times 3 Dec 2021

Housework: boosting the mind and body of seniors, The Home Ground Asia, 15 Dec 2021

Other examples:

SY Lee, A Goh, K Tan, PL Choo, PH Ong, AWP Wong, *SL Wee (2021). Effectiveness of a community-delivered pneumatic machine resistance training programme (Gym Tonic) for older adults at neighbourhood senior centres – A randomized controlled trial. European Review of Aging and Physical Activity https://doi.org/10.1186/s11556-021-00273-x 

NX Tou, *SL Wee, JWT Sean, DHM Ng, BWC Pang, CLK Lau, TP Ng. Effectiveness of a group functional power training program for frail older adults implemented through neighbourhood senior centres – a randomized controlled study. Prevention Science (2021). https://doi.org/10.1007/s11121-021-01221-y

BWJ Pang, SL Wee, LK Lau, KA Jabbar, WT Seah, DHM Ng, QLL Tan, KKX Chen, MU Jagadish, TP Ng. Prevalence and associated factors of sarcopenia in Singaporean adults – the Yishun Study. JAMDA (2020). https://doi.org/10.1016/j.jamda.2020.05.029

In this first publication of a series from the Yishun Study, we report the community prevalence of sarcopenia (according to current Asian Workgroup for Sarcopenia, AWGS2019 guidelines) of 13.6% in Singaporean adults aged 21-85+ years (men 13.0%; women 14.2%), and 32.2% (men 33.7%, women 30.9%) in those aged 60 and above. This is the first study to provide reference values of muscle mass, strength and gait speed across the adult Singaporeans age groups.

N Teo, PS Yeo, Q Gao, Nyunt MSZ, Foo JJ, SL Wee and TP Ng. BioPsychoSocial Approach for Frailty in Community Dwelling Older People. BMC Geriatrics, 2019. https://doi.org/10.1186/s12877-019-1367-9

Frailty goes beyond purely biological basis. This study produces first local population health evidence on the bio-psycho-social concept and approach for frailty. Multidimensional frailty can better inform policies and promote the use of targeted multi-domain interventions tailored to older adults' frailty statuses.

Wei, K., Nyunt, M. S. Z., Gao, Q., Wee, S. L., & Ng, T. P. (2017). Frailty and Malnutrition: Related and Distinct Syndrome Prevalence and Association among Community-Dwelling Older Adults: Singapore Longitudinal Ageing Studies. Journal of the American Medical Directors Association. 18:1019-28. http://doi.org/10.1016/j.jamda.2017.06.017

The association between frailty and malnutrition is widely noted, but the common and distinct aspects of this relationship are not well understood.

In the Singapore large population-based cohort of older people >=55y old (n = 6045) we studied the prevalence and overlap in malnutrition and frailty. The overall prevalence of MNA malnutrition was 2.8%, and at risk of malnutrition was 27.6%; the prevalence of frailty and prefrailty were 4.5%, and 46.0% respectively. Only 26.5% of participants who were malnourished were frail, but 64.2% were prefrail (totally 90.7% prefrail or frail). The prevalence of malnutrition among frail participants was 16.1%, higher than in other studies (10%); nearly one-third of the whole population sample had normal nutrition while being prefrail (27.7%) or frail (1.5%). Frailty and malnutrition are related but distinct conditions in community-dwelling older adults. The contribution of poor nutrition to frailty in this population is notably greater. Both frail/prefrail elderly and those who are malnourished/at nutritional risk should be identified early and offered suitable interventions.

Teo, N., Gao, Q., Nyunt, M. S. Z., Wee, S. L., & Ng, T. P. (2017). Social Frailty and Functional Disability: Findings From the Singapore Longitudinal Ageing Studies. Journal of the American Medical Directors Association, 18(7), 637.e13-637.e19. http://doi.org/10.1016/j.jamda.2017.04.015

Using a cross-sectional and longitudinal cohort of older people in Singapore, we studied the association between the social frailty (SF) phenotype and functional disability, independently of the physical frailty (PF) phenotype, and compare the abilities of the PF, SF, and combined social and physical (PSF) indexes for predicting functional disability. Social frailty was studied using a seven-item index (living arrangements, education, socioeconomic status, and social network and support, 0 = nil SF, 1 = low, 2–7 = high); PF phenotype as defined by Fried criteria; and instrumental activities of daily living (IADLs) disability and severe disability (≥3 basic ADLs). The SF index alone or in combination with the PF index has clinical relevance and utility for identifying and stratifying older people at risk of disability. The mental frailty construct is closely related to SF and should be further investigated in future studies.

(See also various other publications)

 

Care Integration

'Integrated care' is a term that reflects a concern to improve patient experience and achieve greater efficiency and value from health delivery systems. The aim is to address fragmentation in patient services, and enable better coordinated and more continuous care, frequently for an ageing population which has increasing incidence of chronic disease.

Project examples:

NHL Ha, IWX Chan, PLK Yap, M Nurjono, Vrijhoef HJM, Nicholas SO and *SL Wee. A mixed-method evaluation of CARITAS – a hospital-to-community model of integrated care for dementia. BMJ Open, 2020;10:e039017. http://dx.doi.org/10.1136/bmjopen-2020-039017

NHL Ha, PLK Yap, Nicholas SO, IWX Chan and SL Wee. Evaluating the outcomes of a hospital-to-community model of integrated care for dementia. Dementia & Geriatric Cognitive Disorders, 2020. https://doi.org/10.1159/000512290

Nurjono M, Yoong J, Yap P, Wee SL, Vrijhoef HJM. Implementation of Integrated Care in Singapore: A Complex Adaptive System Perspective. International Journal of Integrated Care, 2018. 
https://www.ijic.org/articles/10.5334/ijic.4174/

Low SKM, Rao AKL, Tang T and Wee SL. Factors Associated with Hospital Readmission and Emergency Visits - 5-Year Experience in a Busy Acute Hospital. J Clinical Gerontology and Geriatrics, 2018; 9(4):126-36. https://www.agingmedhealthc.com/wp-content/uploads/2019/09/v9i403_jcgg-2017-0079.pdf

Effectiveness of a national transitional care program in reducing acute care utilization. Journal of American Geriatrics Society, 62(4): 747-53, 2014. https://doi.org/10.1111/jgs.12750

A Conceptual Framework for the Conceptualisation, Implementation and Performance of Transitional Care Programs. Journal of Evaluation in Clinical Practice, 21(2): 221-8, 2015. https://doi.org/10.1111/jep.12292

Validation of the Care Transition Measure in Multi-ethnic South East Asia in Singapore. BMC Health Services Research.2012, 12:256. http://www.biomedcentral.com/1472-6963/12/256

 

Health Services Research

Health services research (HSR) is a multidisciplinary scientific field that examines how people get access to healthcare practitioners  and health care services, how much care costs, and what happens to people as a result of this care. HSR expands understanding of financing, organization, delivery and outcomes of health services. Particularly interested to promote translation of HSR into improved practice and policy.

In the news:

Fourth Beyond – Beyond Disease to Person Focused Care, Straits Times 2 Jun 2021.

Project examples:

NHL Ha, IWX Chan, PLK Yap, M Nurjono, Vrijhoef HJM, Nicholas SO and *SL Wee. A mixed-method evaluation of CARITAS – a hospital-to-community model of integrated care for dementia. BMJ Open 2020;10:e039017. http://dx.doi.org/10.1136/bmjopen-2020-039017

XY Chua, NHL Ha, CY Cheong, SL Wee, PLK Yap. The changing profile of patients in a geriatric medicine led memory clinic over 12 years. J Nutr, Health Aging, 2019, 23:310. https://doi.org/10.1007/s12603-019-1161-6

Improving Access to Outpatient Cardiac Care at the National Heart Centre - A Partnership Between Specialists and Primary Care. Ann Acad Med Singapore 2008; 37: 151-7. https://annals.edu.sg/improving-access-to-outpatient-cardiac-care-at-the-national-heart-centre-a-partnership-between-specialists-and-primary-care/ (MOH Healthcare Quality Improvement Fund)

Diabetes Outcomes in Specialist and General Practitioner Settings in Singapore and the Challenges of Right-Siting. Ann Acad Med Singapore 2008;37:929-35 http://www.annals.edu.sg/pdf/37VolNo11Nov2008/V37N11p929.pdf

Improving Door-to-balloon Times in Primary PCI for Acute STEMI: The Value of an Audit-driven Quality Initiative. Annals Academy of Med, S'pore 2008;37:568-72. https://annals.edu.sg/pdf/37VolNo7Jul2008/V37N7p568.pdf

Pattern and Outcome of Subsidised Referrals to Cardiology Specialist Outpatient Clinics. Ann Acad Med Singapore 2008; 37: 103-8. https://annals.edu.sg/pdf/37VolNo2Feb2008/V37N2p103.pdf

 

Web of Science verifiable recent peer reviews (2019-2023)

JAMA Open Network; Diabetes Care; BMC Geriatrics; BMC Health Services Research; Frontiers in Aging (Neuroscience, Interventions in Aging sections); Physical and Occupational Therapy in Geriatrics; Nature Scientific Reports; Experimental Gerontology; Activities Adaptations and Aging; Risk Management and Healthcare Policy;  BMJ Open; Asia Pacific J Public Health; IEEE J of Biomedical and Health Informatics; Malaysian J Nutrition; Annals of American Association of Geographers; International J Gerontology; PLOS One; J American Geriatrics Society.
Publication

Journal Papers

Jeremy Chee, Robert H. Eikelboom, Cas Smits, De Wet Swanepoel, Shiou Liang Wee, Tze Pin Ng & Rebecca L. Heywood (2023) Digits in noise testing in a multilingual sample of Asian adults, International Journal of Audiology, DOI: 10.1080/14992027.2023.2179549

LK Lau, KA Jabbar, BWJ Pang, KKX Chen, WT Seah, MU Jagadish, PLK Yap, TP Ng and *SL Wee (2023). Physiological and cognitive determinants of gait variability in an Asian population – the Yishun Study. Gerontology, 69(3):301-11. https://doi.org/10.1159/000526479 (IF 5.597).

SY Lee, MSZ Nyunt, XY Gwee, DQL Chua, KB Yap, SL Wee, TP Ng (2022). Longitudinal associations of housework with frailty and mortality in older adults: Singapore Longitudinal Ageing Study 2. BMC Geriatrics. https://doi.org/10.1186/s12877-022-03591-6

PPL Soh, SY Lee, WY Wong, BWJ Pang, LK Lau, KA Jabbar, WT Seah, KKX Chen, S Srinivasan, TP Ng and *SL Wee (2022). Body composition reference values in Singaporean adults using dual-energy X-ray absorptiometry – the Yishun Study. PLoS ONE 17(10): e0276434 https://doi.org/10.1371/journal.pone.0276434

NX Tou, *SL Wee, BWJ Pang, LK Lau, KA Jabbar, WT Seah, KKX Chen, TP Ng. Association of fat mass index versus appendicular lean mass index with physical function – the Yishun Study. Aging and Health Research, Sep 2022, 2(3): 100097. https://doi.org/10.1016/j.ahr.2022.100097

KKX Chen, SY Lee, BWJ Pang, LK Lau, KA Jabbar, WT Seah, NX Tou, PLK Yap, TP Ng & *SL Wee. Associations of low handgrip strength and hand laterality with cognitive function and functional mobility – the Yishun Study (2022). BMC Geriatrics. 22, 677. https://doi.org/10.1186/s12877-022-03363-2 (IF 4.07)

Giang TA, Koh J, Cheng LJ, Tang QC, Chua MJ, Liew TM, Wee SL, Yap PLK (2022). Effects of Humanitude Care on People with Dementia and Caregivers: A Scoping Review. J Clinical Nursing. https://doi.org/10.1111/jocn.16477 (IF 4.423).

KA Jabbar, DGH Tan, WT Seah, LK Lau, BWJ Pang, DHM Ng, QLL Tan, KKX Chen, MU Jagadish, TP Ng and *SL Wee (2022). Enhanced Gait Variability Index and Cognitive Performance in Asian Adults: results from the Yishun Study. Gait & Posture, Sep 2022, 97: 216-221. https://doi.org/10.1016/j.gaitpost.2022.07.156 (IF 2.746).

SY Lee, MSZ Nyunt, Q Gao, XY Gwee, DQL Chua, KB Yap, SL Wee, TP Ng (2022). Association of Tai Chi Exercise with Physical and Neurocognitive Functions, Frailty, Quality of Life and Mortality in Older Adults: Singapore Longitudinal Ageing Study. Age and Ageing. DOI: 10.1093/ageing/afac086 (IF 10.668).

CY Cheong, PLK Yap, MSZ Nyunyt, Q Gao, XY Gwee, SL Wee, KB Yap and TP Ng (2022). Functional health index of intrinsic capacity: Multidomain Operationalization and Validation in the Singapore Longitudinal Ageing Study (SLAS2). Age and Ageing, 51(3). https://doi.org/10.1093/ageing/afac011 (IF 10.668). 

X Liu, VMK Le, AYC Lim, EJL Koh, TN Nguyen, NA Malik, C Lien, JE Lee, LSY Au, JYH Low, *SL Wee (2022). Perspectives on frailty screening, management and its implementation among acute care providers in Singapore: a qualitative study. BMC Geriatrics. https://doi.org/10.1186/s12877-021-02686-w (IF 4.07).

SY Lee, MSZ Nyunt, Q Gao, XY Gwee, DQL Chua, KB Yap, SL Wee and TP Ng (2022).  Co-occurrence of Physical Frailty and Chronic Obstructive Pulmonary Disease and Association with Disability and Mortality: Singapore Longitudinal Ageing Study. CHEST. https://doi.org/10.1016/j.chest.2021.12.633 (IF 9.410)

CY Cheong, PLK Yap, XY Gwee, DQL Chua, SL Wee, KB Yap, and TP Ng (2021). Physical and functional measures predicting long-term mortality in community-dwelling older adults: a comparative evaluation in the Singapore Longitudinal Ageing Study. Aging https://doi.org/10.18632/aging.203756 (IF 5.682)

SY Lee, A Goh, K Tan, PL Choo, PH Ong, AWP Wong, *SL Wee (2021). Effectiveness of a community-delivered pneumatic machine resistance training programme (Gym Tonic) for older adults at neighbourhood senior centres – A randomized controlled trial. European Review of Aging and Physical Activity https://doi.org/10.1186/s11556-021-00273-x (IF 6.650)

SO Nicholas, EJL Koh, SL Wee, R Eikelboom, DMP Jayakody, F Lin, TP Ng, R Heywood (2021). Peripheral hearing loss and its association with cognition among ethnic Chinese older adults. Dementia & Geriatric Cognitive Disorders. https://doi.org/10.1159/000519291 (IF 2.959)

Ng TP, Hai S, Gao Q., Gwee XY, Chua D, Yap P, Yap KB and Wee SL (2021). The Elderly Nutritional Index for Geriatric Malnutrition Assessment (ENIGMA): Concurrent, construct and predictive validity in an external evaluation cohort of community-dwelling older persons. British Journal of Nutrition, 1-25. https://doi.org/10.1017/S0007114521003433 (IF:3.334)

NX Tou, *SL Wee, BWJ Pang, LK Lau, KA Jabbar, WT Seah, KKX Chen and TP Ng (2021). Associations of fat mass and muscle function but not lean mass with cognitive impairment:  The Yishun Study. PLOS One, 16(8): e0256702. https://doi.org/10.1371/journal.pone.0256702 (IF 2.74) 

SL Lim, X Liu, Q Gao, MSZ Nyunt, L Gong, JB Lunaria, CSP Lam, AM Richards, SL Wee, LH Linh, TP Ng (2021). Subclinical vasculopathy and skeletal muscle metrics in the Singapore Longitudinal Ageing Study. Aging. https://doi.org/10.18632/aging.203142 (IF 5.682)

LK Lau, *SL Wee, MU Jagadish, PLK Yap, BWJ Pang, KKX Chen, KA Jabbar, WT Seah and TP Ng. Physiological and cognitive determinants of gait in middle-aged, older-aged and oldest Asian adults – the Yishun Study. Aging and Health Research (2021). https://doi.org/10.1016/j.ahr.2021.100030

KKX Chen, *SL Wee, BWJ Pang, LK Lau, KA Jabbar, WT Sean and TP Ng (2021). Relationship between BMI with percentage body fat and obesity in Singaporean adults – the Yishun Study. BMC Public Health. https://doi.org/10.1186/s12889-021-11070-7 (IF 3.295)

Ng TP, Lee TS, Lim WS, Chong MS, Yap PLK, Cheong RCY, Yap KB, Rawtaer I, Liew TM, Gao Q, Gwee XY, Ng MPE, Nicholas SO, Wee SL (2021). Development, validation and field evaluation of the Singapore Longitudinal Ageing Study (SLAS) risk screening index for prediction of mild cognitive impairment and dementia. J Prevention of Alzheimer's Disease. https://doi.org/10.14283/jpad.2021.19 (IF 5.020)

Yeo PS, Nguyen T, Ng MPE, Choo RWM, Yap PLK, Ng TP, *Wee SL. Evaluation of the Implementation and Effectiveness of Community-Based Brain-Computer Interface Cognitive Group Training in Healthy Community-Dwelling Older Adults: Randomized Controlled Implementation Trial. JMIR Form Res 2021;5(4):e25462. https://doi.org/10.2196/25462

PL Choo, NX Tou, BWJ Pang, LK Lau, KA Jabbar, WT Seah, KKX Chen, TP Ng and *SL Wee (2021). Timed Up and Go (TUG) reference values and predictive cut-offs for disability in Singaporean community-dwelling adults – Yishun and Singapore Longitudinal Aging Studies. J Am Med Dir Association. DOI: 10.1016/j.jamda.2021.03.002 (IF 4.669)

SY Lee, PL Choo, BWJ Pang, LK Lau, KA Jabbar, WT Seah, KKX Chen, TP Ng and *SL Wee (2021). SPPB reference values and its performance in assessing sarcopenia – the Yishun Study. BMC Geriatr 21, 213. http://doi.org/10.1186/s12877-021-02147-4 (IF 4.07)

NX Tou, *SL Wee, JWT Sean, DHM Ng, BWC Pang, CLK Lau, TP Ng. Effectiveness of a group functional power training program for frail older adults implemented through neighbourhood senior centres – a randomized controlled study. Prevention Science 22, 1048–1059 (2021). https://doi.org/10.1007/s11121-021-01221-y (IF 4.056)

I Rawtaer, KA Jabbar, X Liu, AT Giang, PLK Yap, Cheong RCY, HP Tan, P Lee, SL Wee and TP Ng (2021). Performance-based IADL evaluation of older adults with cognitive impairment within a smart home: a feasibility study. Alzheimer's & Dementia: Translational Research & Clinical Interventions. http://doi.org/10.1002/trc2.12152

TP Ng, TN Nguyen, Q Gao, MSZ Nyunt, KB Yap, SL Wee (2021). Angiotensin receptor blockers use and changes in frailty, muscle mass and function. J Cachexia, Sarcopenia and Muscle Rapid Communications. https://doi.org/10.1002/rco2.31

Ng PEM, Nicholas SO, Yau TY, Chan A, Chng IS, Yap LKP, Ng TP, *Wee SL (2021). Evaluation of a pilot community-based multi-domain programme implementation for older adults at risk of cognitive impairment. Nature Scientific Reports. https://doi.org/10.1038/s41598-021-83408-5 (IF 4.997)

BWJ Pang, *SL Wee, LK Lau, et al. Sensorimotor performance and reference values for fall risk assessment in community-dwelling Singaporean adults – the Yishun Study. Physical Therapy, 2021. DOI: 10.1093/ptj/pzab035 (IF 3.021)

KA Jabbar, WT Seah, LK Lau, BWJ Pang, DHM Ng, QLL Tan, KKX Chen, MU Jagadish, TP Ng and *SL Wee (2021).  Fast gait spatiotemporal parameters in adults and association with muscle strength – the Yishun Study. Gait & Posture. https://doi.org/10.1016/j.gaitpost.2021.01.001 (IF 2.84)

LK Lau, MU Jagadish, BWJ Pang, KKX Chen, KA Jabbar, WT Seah, PLK Yap,TP Ng and *SL Wee (2021). Sensorimotor and cognitive determinants of dual-task cost for gait parameters – The Yishun Study. Gerontology. https://doi.org/10.1159/000514171
(IF 5.597)

Tew CW, Ong SP, Lim AYC, Koh GCH, Luo N, Ng TP, Yap PLK, *Wee SL (2021). Quality of Life, Person-Centered Care and Lived Experiences of Nursing Home Residents in a Developed Urban Asian Country: A Cross-Sectional Study. J Nursing Home Research Sciences. http://dx.doi.org/10.14283/jnhrs.2021.1

PY Ho, RCY Cheong, SP Ong, C Fusek, SL Wee and PLK Yap (2021). Person-centered care transformation in a nursing home for residents with dementia. Dementia & Geriatric Cognitive Disorders Extra. http://doi.org/10.1159/000513069

BWJ Pang, *SL Wee, KKX Chen, LK Lau, KA Jabbar, WT Seah, DHM Ng, QLL Tan, MU Jagadish and TP Ng (2021). Coexistence of osteoporosis, sarcopenia and obesity in community dwelling adults - findings from the Yishun Study. Osteoporosis and Sarcopenia (Official journal of Asian Federation of Osteoporosis). https://doi.org/10.1016/j.afos.2020.12.002 

BWJ Pang, *SL Wee, LK Lau, KA Jabbar, WT Seah, DHM Ng, QLL Tan, KKX Chen, MU Jagadish, TP Ng (2020). Obesity measures and definitions of sarcopenic obesity in Singaporean adults – the Yishun Study. J Frailty Ageing. http://dx.doi.org/10.14283/jfa.2020.65

NHL Ha, PLK Yap, Nicholas SO, IWX Chan and SL Wee (2020). Evaluating the outcomes of a hospital-to-community model of integrated care for dementia. Dementia & Geriatric Cognitive Disorders. https://doi.org/10.1159/000512290 (IF 2.959)

VMH Tan, BWJ Pang, LK Lau, KA Jabbar, WT Seah, KKX Chen, TP Ng and *SL Wee. Malnutrition and sarcopenia in community dwelling adults in Singapore: Yishun Health Study. J Nutr Health Aging, 2020. https://doi.org/10.1007/s12603-020-1542-x (IF 5.285)

Toh HJ, Yap PLK, Wee SL, Koh GCH, Luo N (2020). Feasibility and validity of EQ-5D-5L proxy by nurses in measuring health-related quality of life of nursing home residents. Qual Life Res. https://doi.org/10.1007/s11136-020-02673-5 (F 4.147)

KKX Chen, *SL Wee, BWJ Pang, et al (2020). Bone mineral density reference values in Singaporean adults and comparisons for osteoporosis establishment. BMC Musculoskelet Disord 21, 633 (2020). https://doi.org/10.1186/s12891-020-03646-y (IF 2.362)

X Liu, JWT Seah, BWJ Pang, MAT, FL Gu, WC Ng, JYR Tay, T Ng, *SL Wee. A single-arm feasibility study of community-delivered Baduanjin (Qigong practice of the eight Brocades) training for frail older adults. Pilot and Feasibility Studies, 2020. https://doi.org/10.1186/s40814-020-00649-3

Lau LK, *Wee SL, Pang WJB, Chen KK, Abdul Jabbar K, Yap PLK, Mallya JU, Ng DHM, Tan QLL, Seah WT, Ng TP. Reference Values of Gait Speed and Gait Spatiotemporal Parameters for a South East Asian Population: The Yishun Study. Clin Interv Aging. 2020;15:1753-1765. https://doi.org/10.2147/CIA.S270407 (IF 4.458)

BWJ Pang, *SL Wee, LK Lau, KA Jabbar, WT Seah, DHM Ng, QLL Tan, KKX Chen, MU Jagadish, TP Ng. Prevalence and associated factors of sarcopenia in Singaporean adults – the Yishun Study. J Am Med Dir Assoc, 2020. https://doi.org/10.1016/j.jamda.2020.05.029 (IF 4.669)

Malhotra C., Vishwanath P., Yong J.R., Truls O., Seow D., Yap P., Tan L.L., Tham W.Y., Vaingankar J., Foo J., Tan B.Y., Tong K.M., Ng W.C., Allen J.C., Malhotra R., Tan W.M., Wee S.L., Ng L.L., Goveas R., Mok V., Sim A., Ng W.F., Wong H.K., Balasundaram B., Tan R.Q., Ong P.S., Cheong C.Y., Yee A., Tiong C., Hum A., Lee A. & Finkelstein E.A. A prospective longitudinal study of caregivers of community dwelling persons with severe dementia (PISCES): Study protocol. Journal of Alzheimer's Disease 75(2): 403-16, 2020. DOI: 10.3233/JAD-190897

KA Jabbar, WT Seah, LK Lau, BWJ Pang, KKX Chen, MU Jagadish, TP Ng and *SL Wee. Enhanced Gait Variability Index in older Asian adults and increased physiological falls risk: results from the Yishun Study. Adv Geriatr Med Res. 2020; 2(4):e200023. DOI:10.20900/agmr20200022

GSH Chiang, MSZ Nyunt, Q Gao, SL Wee, KB Yap, BY Tan and TP Ng. Primary care prognostic (PCP) index of 11-year mortality risk: development and validation of a brief prognostic tool. J General Int Med, 2020. https://doi.org/10.1007/s11606-020-06132-2

TM Liew, BC Tai, SL Wee, GCH Koh, PLK Yap. The Longitudinal Effects of Caregiver Grief in Dementia and the Modifying Effects of Social Services: A Prospective Cohort Study. J Am Geriatrics Soc, 2020. https://doi.org/10.1111/jgs.16717 (IF 5.562)

*SL Wee ; PLK Yap. Timely lessons from a pandemic on the benefits of person centric care in long term care facilities. The Journal of Frailty and Aging, 2020. http://dx.doi.org/10.14283/jfa.2020.28

NHL Ha, IWX Chan, PLK Yap, M Nurjono, Vrijhoef HJM, Nicholas SO and *SL Wee. A mixed-method evaluation of CARITAS – a hospital-to-community model of integrated care for dementia. BMJ Open 2020;10:e039017. http://dx.doi.org/10.1136/bmjopen-2020-039017 (IF 2.692)

JJ Liu, RWM Choo, S Liu, RL Gurung, SL Wee and SC Lim. Cause-Specific Mortality in Multiethnic South East Asians With Type 2 Diabetes Mellitus. Asia Pacific J Public Health, 2019. https://doi.org/10.1177/1010539519849317

XY Chua, NHL Ha, CY Cheong, SL Wee, PLK Yap. The changing profile of patients in a geriatric medicine led memory clinic over 12 years. J Nutr, Health Aging, 2019, 23:310. https://doi.org/10.1007/s12603-019-1161-6 (IF 5.285)

N Teo, PS Yeo, Q Gao, Nyunt MSZ, Foo JJ, SL Wee and TP Ng. BioPsychoSocial Approach for Frailty in Community Dwelling Older People. BMC Geriatrics, 2019. https://doi.org/10.1186/s12877-019-1367-9 (IF 4.07)

Liu X, Ng DHM, Seah JWT, Munro YL and *Wee SL. Update on interventions to prevent or reduce frailty in community dwelling older adults: a scoping review and community translation. Current Geriatrics Reports. 2019; 8:72-86. https://doi.org/10.1007/s13670-019-0277-1

CY Cheong, MSZ Nyunt, Q Gao, XY Gwee, RWM Choo, KB Yap, SL Wee and TP Ng. Risk factors of progression to frailty: findings from the Singapore Longitudinal Study. J Nutr Health Aging 24, 98-106, 2020. https://doi.org/10.1007/s12603-019-1277-8 (IF 5.285)

Chua XY, Toh S, Wei K, Teo N, Tang T and *Wee SL. Evaluation of clinical frailty screening in geriatric acute care. J Eval in Clin Practice, 2019. https://doi.org/10.1111/jep.13096 (F 2.431)

IWX Chan, PLK Yap, SL Wee and TM Liew. The three dimensions of caregiver grief in dementia caregiving:  Validity and utility of the subscales of the Marwit-Meuser Caregiver Grief Inventory. Journal of Geriatric Psychiatry, 2019. https://doi.org/10.1002/gps.5238

XY Chua, RWM Choo, NHL Ha, CY Cheong, SL Wee and PLK Yap. Mapping the modified Mini-mental State Examination (MMSE) Scores to Stages of Dementia in a Multi-Ethnic Asian Population. Int Psychogeriatrics, 2019; 31(1): 147-51. https://doi.org/10.1017/S1041610218000704 (IF 3.878)

K Wei, MSZ Nyunt, Q Gao, SL Wee, TP Ng. Long-term Changes in Nutritional Status Are Associated with Functional and Mortality Outcomes among Community-living Older Persons, Nutrition. 2019; 66: 180-6. https://doi.org/10.1016/j.nut.2019.05.006 (IF 4.008)

J Woo, S Ong, R Chan, L Li, JQ Sun, YM Chan, SL Wee, NT Nghiem, T Pham, S Setiati, YC Huang, ML Wahlqvist, LCPGM de Groot. Nutrition, sarcopenia and frailty: An Asian Perspective. Translational Medicine of Aging, 2019. https://doi.org/10.1016/j.tma.2019.11.001

IWX Chan, PLK Yap, SL Wee and TM Liew. The three dimensions of caregiver grief in dementia caregiving:  Validity and utility of the subscales of the Marwit-Meuser Caregiver Grief Inventory. Journal of Geriatric Psychiatry, 2019. https://doi.org/10.1002/gps.5238

S Ong, J Woo, P Parikh, R Chan, JQ Sun, YM Chan, SL Wee, NT Nghiem, T Pham, S Setiati, YC Huang, ML Wahlqvist, R Bos, LCPGM de Groot. Addressing nutritional requirements of ageing consumers in Asia—recommendations from an expert workshop. Asia Pacific J Clin Nutr. 2019; 28(2): 204-13. http://apjcn.nhri.org.tw/server/APJCN/28/2/204.pdf

FS Thein, Y Li, MSZ Nyunt, Q Gao, SL Wee, TP Ng. Physical Frailty and Cognitive Impairment is Associated with Diabetes and Adversely Impact Functional Status and Mortality.Postgraduate Medicine, 2018; 130(6): 561-7.  https://doi.org/10.1080/00325481.2018.1491779

L Chye, K Wei, MSZ Nyunt, Q Gao, SL Wee, TP Ng. Strong Relationship between Malnutrition and Cognitive Frailty in the Singapore Longitudinal Ageing Studies (SLAS-1 and SLAS-2). The Journal of Prevention of Alzheimer's Disease (JPAD). 2018; 5(2): 142-8. http://dx.doi.org/10.14283/jpad.2017.46(IF 5.020)

K Wei, MSZ Nyunt, Q Gao, SL Wee, KB Yap, TP Ng. Frailty and Malnutrition Impact on Long-Term Functional and Mortality Outcomes. JAMA Network Open. 2018;1(3):e180650. doi:10.1001/jamanetworkopen.2018.0650 (IF 8.48)

Low SKM, Rao AKL, Tang T and Wee SL. Factors Associated with Hospital Readmission and Emergency Visits - 5-Year Experience in a Busy Acute Hospital. J Clinical Gerontology and Geriatrics, 2018; 9(4):126-36. https://www.agingmedhealthc.com/wp-content/uploads/2019/09/v9i403_jcgg-2017-0079.pdf

QLL Tan, LMY Chye, DHM Ng, MS Chong, TP Ng, *SL Wee. Feasibility of a Community Functional Power Training Program for Older Adults. Clinical Interventions in Aging. Clinical Interventions in Aging; 2018; 13:309-16. https://doi.org/10.2147/CIA.S157911 (IF 4.458)

Nurjono M, Yoong J, Yap P, Wee SL, Vrijhoef HJM. Implementation of Integrated Care in Singapore: A Complex Adaptive System Perspective. International Journal of Integrated Care, 2018. DOI: http://doi.org/10.5334/ijic.4174

K Wei, FS Thein, MSZ Nyunt, Q Gao, SL Wee, TP Ng. Nutritional and Frailty State Transitions in the Singapore Longitudinal Ageing Study. J Nutrition, Health and Aging. 2018; 10: 1221-7. https://doi.org/10.1007/s12603-018-1096-3 (IF 4.075)

Ng, T. P., Nyunt, M. S. Z., Gao, Q., Wee, S. L., Yap, P., & Yap, K. B. (2017). Elderly Nutritional Indicators for Geriatric Malnutrition Assessment (ENIGMA): Development and Validation of a Nutritional Prognostic Index. Clinical Nutrition ESPEN, 22, 54–63. http://doi.org/10.1016/j.clnesp.2017.08.012

Heywood, R., Gao, Q., Nyunt, M. S. Z., Feng, L., Chong, M. S., Lim, W. S.,Wee, SL,...Ng, TP. (2017). Hearing Loss and Risk of Mild Cognitive Impairment and Dementia: Findings from the Singapore Longitudinal Ageing Study. Dementia and Geriatric Cognitive Disorders, 43(5–6), 259–268. http://doi.org/10.1159/000464281 (IF 2.959)

Wei, K., Nyunt, M. S. Z., Gao, Q., Wee, S. L., & Ng, T. P. (2017). Frailty and Malnutrition: Related and Distinct Syndrome Prevalence and Association among Community-Dwelling Older Adults: Singapore Longitudinal Ageing Studies. Journal of the American Medical Directors Association. 18:1019-28. http://doi.org/10.1016/j.jamda.2017.06.017 (IF 4.669)

Teo, N., Gao, Q., Nyunt, M. S. Z., Wee, S. L., & Ng, T. P. (2017). Social Frailty and Functional Disability: Findings From the Singapore Longitudinal Ageing Studies. Journal of the American Medical Directors Association, 18(7), 637.e13-637.e19. http://doi.org/10.1016/j.jamda.2017.04.015 (IF 4.669)

*SL Wee & HJM Vrijhoef. A Conceptual Framework for the Conceptualisation, Implementation and Performance of Transitional Care Programs. Journal of Evaluation in Clinical Practice. 21(2):221-8, 2015. https://doi.org/10.1111/jep.12292 (IF 2.431)

*SL Wee, A Hu, J Yong, W Chong, P Raman, and A Chan. Singaporeans' Perceptions of and Attitudes Toward Long-Term Care Services. Qualitative Health Research, 25(2):218-227, 2015.  https://doi.org/10.1177/1049732314549812 (IF 3.277)

*SL Wee, Y Li, Y Sun and YX Chua. Determinants of long term care needs among community-dwelling older people in Singapore. Journal of American Geriatrics Society, 62(12): 2453-4, 2014. https://doi.org/10.1111/jgs.13170 (IF 5.562)

*SL Wee, C Liu, S Goh, W Chong, A Aravindhan and A Chan. Determinants of Community Based Long Term Care Services Use. Journal of American Geriatrics Society, 62(9): 1801-1803, 2014. https://doi.org/10.1111/jgs.13003 (IF 5.562)

*SL Wee, CK Loke, G Ganesan, C Liang, LM Wong and J Cheah. Effectiveness of a national transitional care program in reducing acute care utilization. Journal of American Geriatrics Society, 62(4): 747-53, 2014. https://doi.org/10.1111/jgs.12750 (IF 5.562)
Teaching

Teaching Modules

Diagnostic Radiography, BSc

HSC1006

-

Health Systems - Singapore's Perspectives

Nursing, BSc (Hons)

HSC1006

-

Health Systems - Singapore's Perspectives

Occupational Therapy, BSc

HSC1006

-

Health Systems - Singapore's Perspectives

Physiotherapy, BSc (Hons)

HSC1006

-

Health Systems - Singapore's Perspectives

Radiation Therapy, BSc (Hons)

HSC1006

-

Health Systems - Singapore's Perspectives

HSC1005

-

Research - Critical Appraisal of Literature

HSC2002

-

Research - Methods and Statistics

Dietetics and Nutrition, BSc (Hons)

HSC1006

-

Health Systems - Singapore's Perspectives

Speech and Language Therapy, BSc (Hons)

HSC1006

-

Health Systems - Singapore's Perspectives

Diagnostic Radiography, BSc (Hons)

HSC1005

-

Research - Critical Appraisal of Literature

HSC2002

-

Research - Methods and Statistics

Occupational Therapy, BSc (Hons)

HSC1005

-

Research - Critical Appraisal of Literature

HSC2002

-

Research - Methods and Statistics

Mechanical Engineering, BEng (Hons)

MEC3371

-

Capstone Project