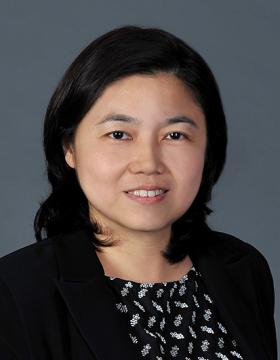 Assistant Professor
Erine Siew Pheng
Teh
Ph.D.; M.Phil., Universite Claude Bernard Lyon 1, France
Cluster:
Food, Chemical and Biotechnology
Profile

Education

Ph.D.; M.Phil.

Universite Claude Bernard Lyon 1

,

France

B. Eng (Hons.)

Universiti Sains Malaysia

,

Malaysia

Corporate Experience

R&D Manager - Mixed Oxide Research and Manufacturing, Applied Material Resources (Neo Performance Materials).

Research Engineer - Waste-to-Energy, Keppel Seghers Engineering Services.

Senior Research Fellow - Heterogeneous Catalysis for Gas Conversion, ICES A*Star

Senior Process Engineer - Gas Technology Development, Keppel Offshore & Marine.

Project Executive - Technology for Developing Countries, Operation Hope Foundation.
Research

Research Interests

Waste-to-Energy

Waste-to-Energy technologies and operational comparison

Material and Energy Balance in incineration and boiler

Natural Gas / LNG Process

Mixed Refrigerant and Nitrogen Expansion Liquefaction process design; Gas pretreatment technologies.

Catalytic Materials and Reactions

Catalytic Materials systhesis and characterization; Catalytic Materials Reaction studies.
Publication

Journal Papers

Keppel Offshore & Marine Technology Centre (KOMtech) Technology Review 2016, "The Impact of Refrigerant Selection and Precooling Condition on LNG Production Robustness and Efficiency", Erine TEH Siew Pheng, Ravindu ATAPATTU.

Offshore Technology Conference (OTC Asia 2016, Kuala Lumpur), "Quest for Safety and Simplicity – Choosing An Appropriate Liquefaction Process Technology for FLNG Application", Charles SIM, Erine TEH.

 

KOMtech Technology Review 2015, "Quest for Simplicity and Efficiency - How Keppel PreNEx Differentiates from Other Nitrogen Expansion Technologies", Erine TEH Siew Pheng, Ravindu ATAPATTU.

KOMtech Technology Review 2014, "Effect of Feed Gas Pressure and Ambient Temperature on LNG Production", Erine TEH Siew Pheng, Ravindu ATAPATTU.

Patent Publication No. WO/2011/106213, "Gold catalysts for CO oxidation and Water Gas Shift Reactions", Addiego W., Jaclyn S.K. Teo, Siew P Teh, Ziyi Zhong.

International Journal of Hydrogen Energy, Volume 36, Issue 10, 2011, Pages 5763–5774 , "Monolithic gold catalysts: Preparation and their catalytic performances in water gas shift and CO oxidation reactions", Jaclyn Seok Kuan Teo, Siew Pheng Teh, William P. Addiego*, Ziyi Zhong*, Armando Borgna, Ralph E. Truitt

Advanced functional materials, vol 17, no 8, 2007, "A rapid and efficient method to deposit gold particles on catalyst supports and its application for CO Oxidation at low temperatures." , pp1402-1408 Zhong Ziyi, Lin Jianyi, Teh Siew Pheng, Jaclyn Teo, Frits M. Dautzenberg

Journal of Catalysis 225 (2004) 489–497, "Selective CO oxidation in the presence of hydrogen: fast parallel screening and mechanistic studies on ceria-based catalysts", Daniele Tibiletti , E.A. Bart de Graaf, Siew Pheng Teh, Gadi Rothenberg, David Farrusseng, and Claude Mirodatos.

EHEC 2005, 2nd European Hydrogen Energy Conference, Spain (2005), Process development for hydrogen purification: from lab to pilot scale, S.P. Teh, Y. Schuurman, G.J. Kraaij, C. Mirodatos