Community i-LEAP provides both faculty and students with the 'innovating-by-doing' experience that can impact the community through innovation. Participating faculty and students act as change agents, applying their technology solutions to community issues through team-based collaboration with affected community organisations.
This platform offers support and opportunities for community organisations, social enterprises, start-up companies who have ideas, but often may feel held back in pursuing them due to their resource and capacity constraints. Community i-LEAP integrates problem solving techniques, ideation, design thinking, project work, and relevant local/overseas implementation trip with the 'innovating-by-doing' experience.
Stakeholders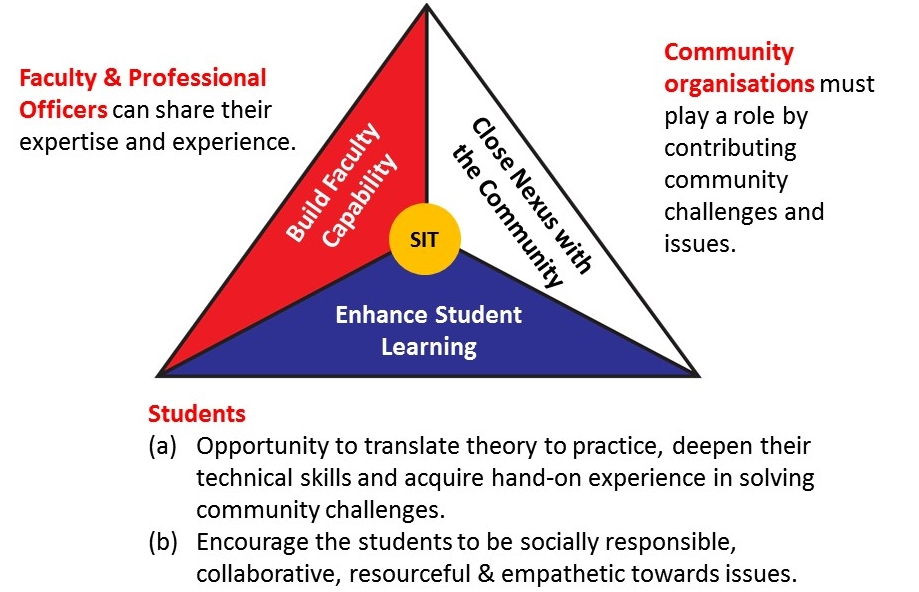 Project Planning Process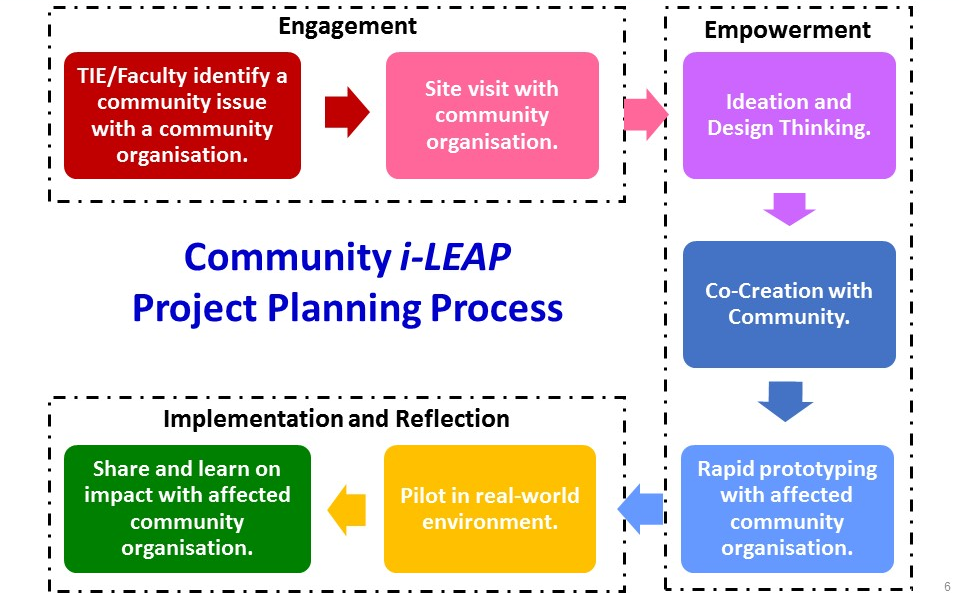 Social/Community Themes
Our interest areas are on the following:
Ageing-in-place
Children/Youth-at-Risk
Community Mental Health and Well-being
Environment and Food Wastage Issues
Healthcare and Wellness
People with Special Needs / Disability
Treatment of Wildlife or Domesticated Pets
Urban Living and Community Bonding
SIT would like to partner with you to engineer social/community change, both locally and internationally. Please indicate your interest by directly emailing to Innovate@SingaporeTech.edu.sg.