Your career is a journey, not a destination. As you make your way, it's normal to feel uncertain or have questions. To help you navigate these waters, we've put together a Career Development Plan: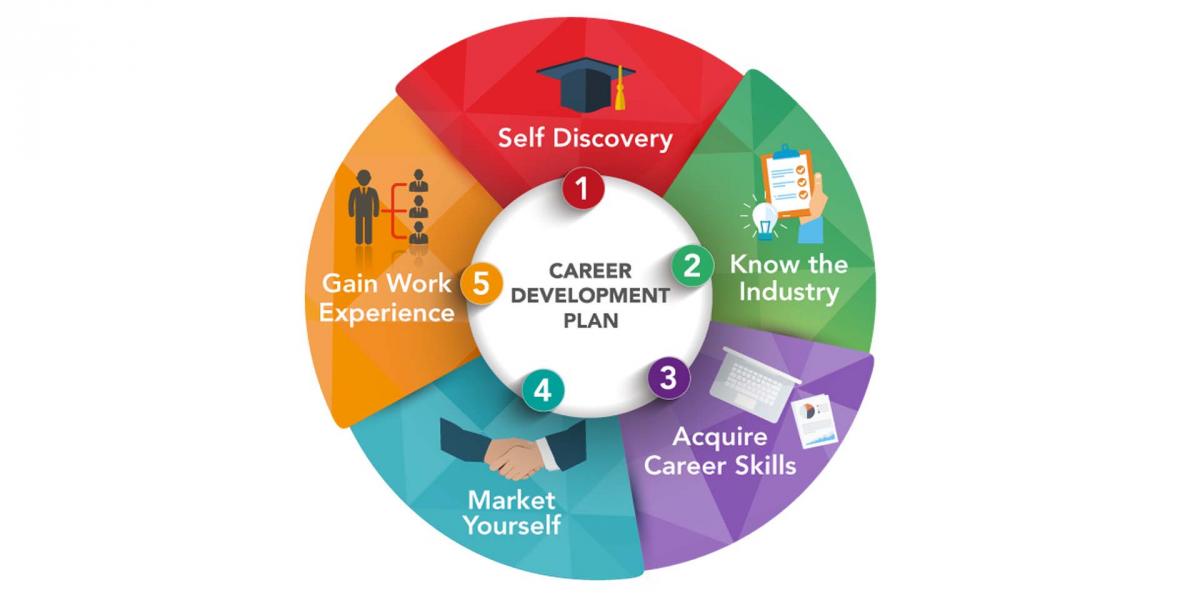 Step 1: Self Discovery
Begin your journey by clarifying your career interests, skills and values. Understanding who you are and what you want will get you started in the right direction. Participate in our self-discovery workshops to discover and understand yourself better.
Step 2: Know the Industry
Whether you're an engineer or a designer, you need to know your industry. Who are the key players? What are the trends and recent developments? Attend industry talks or participate in company visits to have these facts at your fingertips.
Step 3: Acquire Career Skills
Does your resume need an update? How are your interview skills? Participate in our Career Success Workshops and get your fundamentals right.
Step 4: Market Yourself
As the saying goes, it's not about who you know but who knows you. Career Nexus, recruitment talks and company visits are a great way to increase your visibility and build your network. Put yourself out there!
Step 5: Gain Work Experience
Take your learning outside the confines of your classroom. Actively pursue work attachment opportunities such as Industry Induction, IWSP and get some relevant experience under your belt.
The world is full of possibilities. Let's do this together! For more enquiries, please call 6592 8150 or email CareerServices@SingaporeTech.edu.sg