SIT Career Services organises numerous events throughout the year. The major event each year is Career Nexus, which is SIT's annual career fair. Use this platform to hire SIT students and build your presence as a potential employer.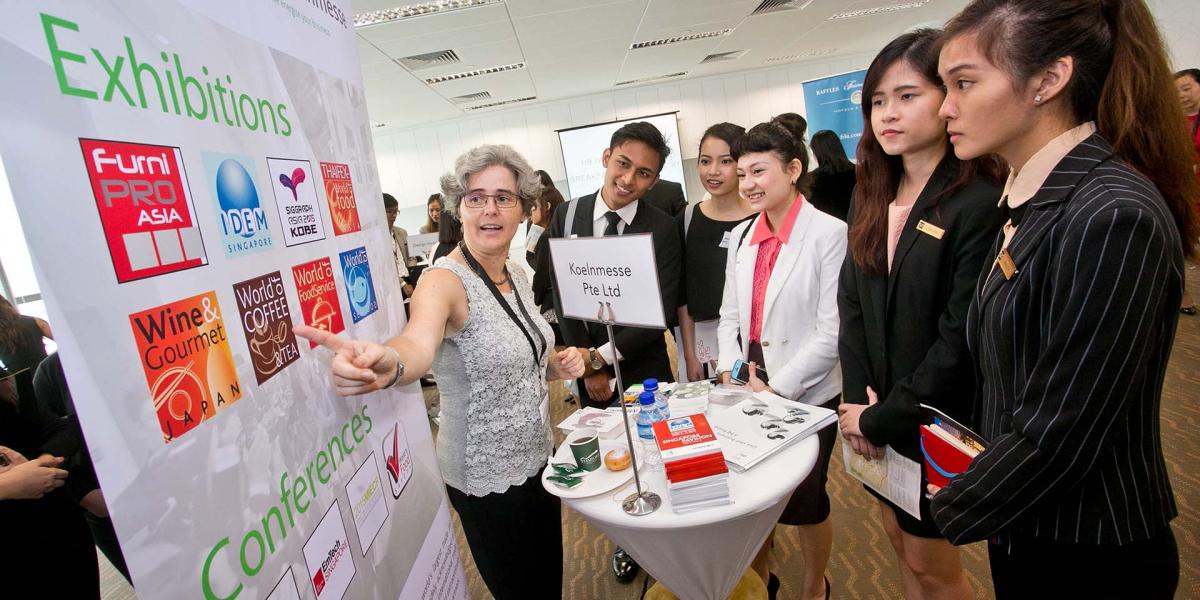 "We met SIT students during Career Nexus and they impressed us. Their professionalism and good attitude will be valuable to their future employers." - Nicole Huang, Talent Acquisition Consultant, Siemens
Integrated Work Study Programme (IWSP)
IWSP is a distinctive feature of SIT's degree programmes, which allows the university's work-ready undergraduates to be immersed in your organisation for 8 to 12 months. Through IWSP, discover and engage work-ready candidates today, and secure your talents for tomorrow.
SIT's Dual Studies (DS) Lite Programme, which focusses on producing work-ready graduates in partnership with industry, encourages companies to engage students from the very first year of their studies. Not only does an early introduction to the companies' business and culture create a mutually beneficial relationship between the students and the companies; it also provides companies with 'green harvesting' opportunities to spot talent who could become potential employees in their companies.
The Dual Studies Lite Programme aims to support companies in achieving their talent development initiatives, which will in turn translate to higher productivity and lower training costs. In addition, the Dual Studies Lite Programme is part of a larger, integrated framework for development of sustainable industry partnership and innovation.
SIT-conferred degree and joint degree programmes include the following components: i) Industry Induction, ii) Integrated Work Study Programme (IWSP) and iii) Capstone Project (final year) during a study tenure that ranges from 3 to 4 years, depending on the undergraduate programme. An example of a programme structure is shown below:
How it works
SIT's Industry Programme Partnership Division helps to link students with various host companies for Industry Induction. These students are selected by faculty based on academic ability and previous industry experience.
The Industry Induction lasts between 2 and 4 months. During this period, a faculty member will provide guidance and will also monitor each student's progression. Upon successful completion of the Industry Induction, both the company and the student can choose to continue their relationship via the Integrated Work Study Programme (IWSP) and Capstone Project.
Through this programme, you may:
If you are interested to work with SIT on Industry Induction, please send an email to IPP@SingaporeTech.edu.sg.